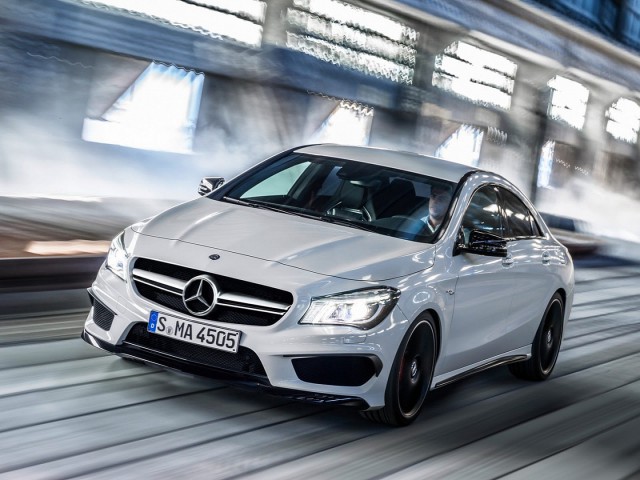 Mercedes-Benz is pursuing a new strategy in a move to beat its rivals in the luxury car market. They aim to sell more coupes with more power and at a lower price. In 2005 Mercedes-Benz lost the top spot as the leader in the luxury car market to BMW. Since then Audi overtook in 2011 and Mercedes now sits at third place with BMW and Audi leading respectively. With the gap between BMW and Audi widening, it could only mean that the gap between Mercedes and BMW is also widening.
All is not lost for Daimler AG thanks to its latest run of new models, especially the CLA which is set to go on sale next week in the US. It features a lower price than many of its rivals. We must not forget the Mercedes-Benz A45 AMG and the recent Mercedes-Benz CLA 45 AMG which add performance for an entry level price. These and other top notch models including the Mercedes-Benz E63 AMG 4Matic and the Mercedes-Benz CLS63 AMG with an S-Model are all adding up to this optimistic move.
In that regard, Thilo Mueller, managing director of MB Fund Advisory GmbH said;
The new models offer Mercedes the opportunity to peel away customers from BMW and Audi and to regain lost ground, but Daimler is still acting lethargically compared to the dynamism at Audi and BMW. I wish they'd pick things up a bit.
Thilo Mueller has an investment firm in Limburg, Germany, which counts Daimler shares as the second-biggest holding of the 110 million euros ($144 million) it manages.
Mercedes' past has been corrosive in comparison to that of BMW and Audi, last year its sale stood at 7.1 percent compared with BMW's 10.9 percent and Audi's 11 percent. The A-Class which was poised as the "Attack" model failed to sell in China as well as expected, as a result the company lagged behind. The new models are a game changer for Mercedes and especially the Mercedes-Benz CLA, Audi will compete against the new CLA model with their new A3 compact and model assisted by its high performance Audi S3 model.
Researcher IHS Automotive estimates that Mercedes sales will rise by 7 percent, 1.45 million vehicles this year and that there will be a gain of 92,700 deliveries which would beat those of BMW at 56,500 rise in cars, again the CLA gets the credits here as it is estimated that it will contribute to a rise of 36,000 cars.
[Via Reuters]