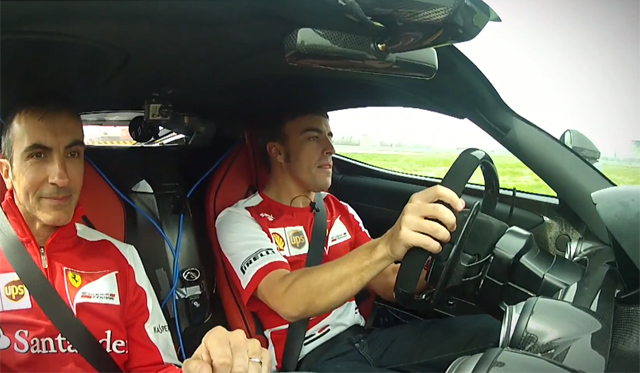 Scuderia Ferrari Formula One driver and two-time F1 World Champion Fernando Alonso was recently handed the keys to a LaFerrari prototype for a spin around the Fiorano test track!
Fernando Alonso recently joined his teammate Felipe Massa at the Circuit de Catalunya for a quick spin in the Ferrari 458 Italia, but as the following clip shows, the 900+hp LaFerrari is a completely different machine to the Ferrari 458 Italia.
As you'll soon see, the video is very entertaining but it's a disappointment Ferrari felt the need to speed it up at some points!