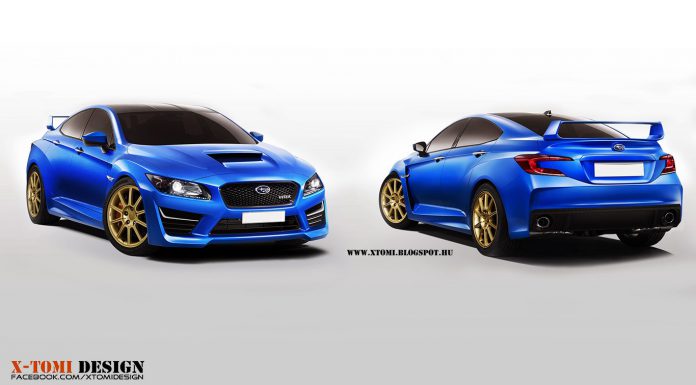 Subaru used the New York Auto Show 2013 to showcase the Subaru WRX Concept; we then argued out that this could be Subaru's way of trying to gauge reaction to a dedicated WRX model range. In that regard, virtual tuner X-Tomi Design has decided to render a Subaru Impreza WRX STi based on the WRX Concept, notice the difference, Subaru omitted the "Impreza" name in the new concept, X-Tomi has incorporated both the "Impreza" and "STi" badges.
Having in mind that Subaru may be on the verge of creating an independent range of WRX models, one thing for sure is that the Subaru Technical Institute would soon premiere their very own tuned version of the WRX Concept to wear the STi badge.
X-Tomi's render isn't much different from the original concept; he has added a rear wing and his headlights differ a little bit not to mention a diffuser, conventional door handles and mirrors.
As for the Subaru WRX Concept, it will receive a turbocharged boxer 4-cylinder engine good for 275-300 hp, the STi model would get higher that with a good 350-400+ hp.