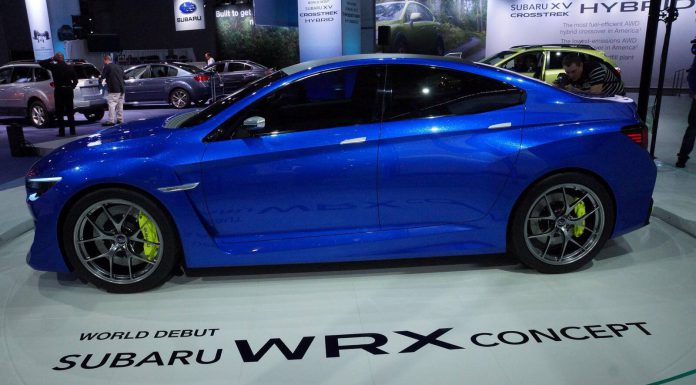 Subaru used the New York Motor Show 2013 to unveil the Subaru WRX Concept. The Subaru WRX Concept appears to be a dedicated successor to the Impreza WRX range at first glace. It went on display without much of an explanation although we do have a few details to share.
The entire concept was constructed as a preview to the next generation WRX – note no mention of the Impreza name. We suspect that Subaru are trying to gauge reaction to a dedicated WRX model range. We're told that the WRX Concept will feature turbocharged power and AWD grip as well as a carbon fibre roof.
Enjoy the live photos and let us know what you think in the comments box below!