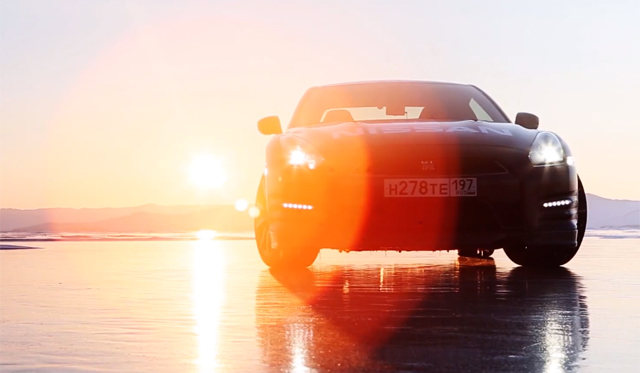 Not too long ago, Audi and Nokian Tyres combined to set a brand new ice driving world record when they brought a modified Audi RS6 to a top speed of 335.713km/h along a 12-kilometre ice raceway in the Gulf of Bothnia.
The only catch with that record is that the Audi RS6 was running on a set of spiked winter racing tires and as a result, Nissan set about setting a new world ice driving record for a showroom stock vehicle with the following black Nissan GT-R.
The car manages to reach a top speed of 294.8km/h and even though that is quite short of the overall record, it does make the Nissan GT-R the fastest car on Russian ice, as well as the fastest car running on what appear to be completely stock road tires!