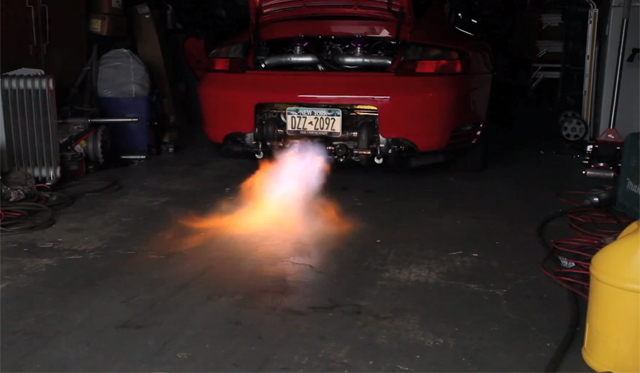 One of the most recognisable features of a modern day World Rally Championship (WRC) car is its insane anti-lag system.
These insane exhaust systems work to reduce turbo lag on racing cars by ensuring that the turbocharger remains at optimum boost and keeps spinning even if the engine is not delivering enough hot exhaust gases to get it spinning naturally.
As a result, cars fitted with antilag systems, can have much more linear power outputs as the turbocharged remains operational at lower RPMs, rather than only firing up well into the rev-range and the following twin-turbo Porsche 911 producing 1288hp is the perfect example of such a system.
This particular car is running on 31 psi of boost, and spits flames like no other car on the market thanks to the anti-lag system!
Additionally, the anti-lag system also ensures that it's one of the loudest Porsche's on the road!