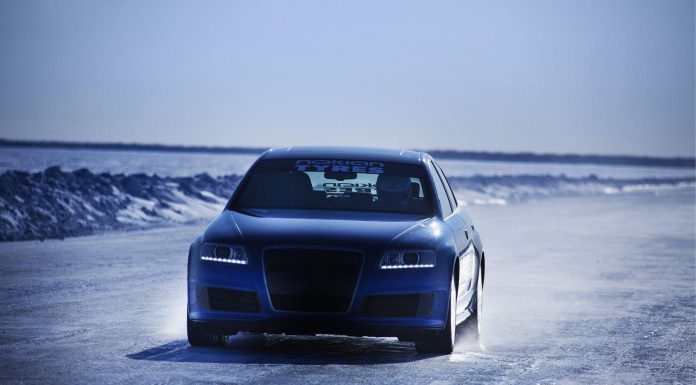 Nokian Tyres are once again the fastest on ice. With the new Nokian Hakkapeliitta 8, they set a new World Record at 335.713 km/h! They have beaten the previous set record by 4km/h, which was also set by them back in March 2011. The Finnish tire manufacturer was in the same place, with the same car and the same driver as before but with new Nokian Hakkapeliitta 8.
The record was set on 9 March in a stock Audi RS6 driven by test driver Janne Laitinen near the city of Oulu in Finland. The raceway is a 12-kilometre (7.5 mile) track created on the ice of the Gulf of Bothnia. The new Hakkapeliitta 8 tires performed extremely well, at high speeds when the car travels over 93 meters per second and the studs hit the ice 43 times.
The record setting meant the Audi RS6 had to run the track in both directions within an hour and the ice had be natural without any chemical treatment which is normally used to aid gripping. As for the tires, they had to be commercially available and approved for road use in the country where the event is held.