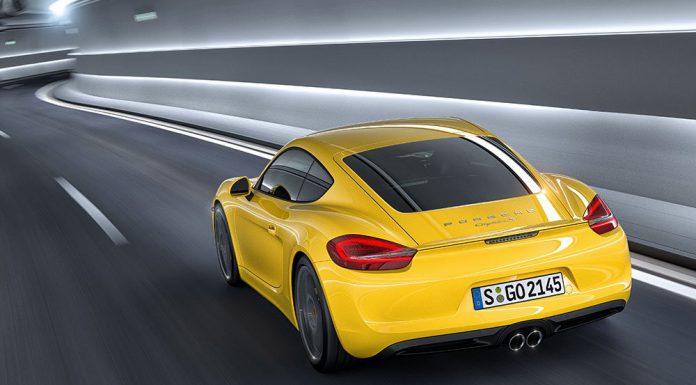 According to the Manager of Porsche High Performance Cars, Andreas Preuninger, the company's upcoming upgraded Porsche Cayman is set to be dubbed the Porsche Cayman GT3.
The fastest Porsche Cayman produced to date is the Porsche Cayman R, but with the recent release of the facelifted and upgraded 2013 Porsche Cayman, the company is pinned to drop the 'R' nameplate and will replace it with the 'GT3' currently only present on Porsche 911 models.
The information was released during an interview with Australian publication CarAdvice, where Andreas Preuninger confirmed that development of the track-focused Porsche Cayman GT3 is currently underway.
When pressed to reveal more information about the speculated sports car, Preuninger simply smiled and said "I like mid-engined cars…nothing more needs to be said."
It's currently unclear why Porsche will drop the 'R' name from the Cayman line-up but it's likely because the Porsche Cayman R failed to create a spark with Porsche enthusiasts, and that's hopefully something the Porsche Cayman GT3 will resolve.
[Via Car Advice]