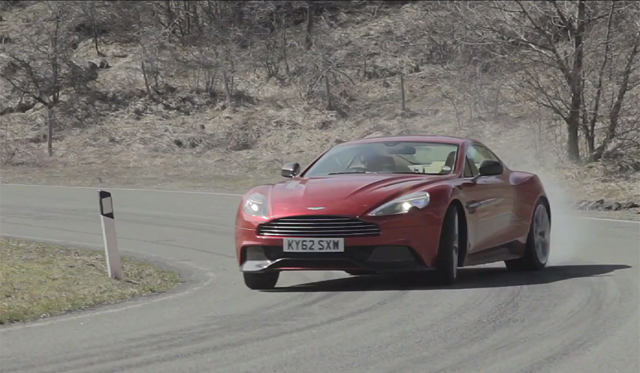 In their latest group test, Evo Magazine gathered the Ferrari F12 Berlinetta and Lamborghini Aventador together in Italy to do battle with the admittedly slower, and less powerful but more comfortable and beautiful 2013 Aston Martin Vanquish.
Even though the 2013 Aston Martin Vanquish seems outclassed by the Lamborghini Aventador and Ferrari F12 Berlinetta, it still manages to put up a decent fight as Henry Catchpole drives the trio side-by-side.
Despite their equally insane prices, all three have their pros and cons and the following clip highlights them countless times in what is a very enjoyable clip!