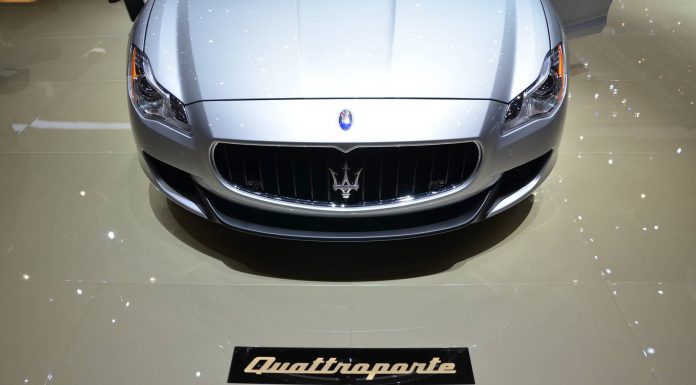 The Maserati Quattroporte has made its European debut at the Geneva Motor Show 2013. We sent a photographer to get a closer look!
The 2013 Maserati Quattroporte which also debuted at the Detroit Motor Show features a 3.8-liter V8 producing 523hp or a 404hp V6. Both engines are twin turbocharged. The V8 is able to make a sprint of naught to 60 mph in 4.6 seconds while top speed is 191 mph.
The Maserati Quattroporte goes on sale later this year.