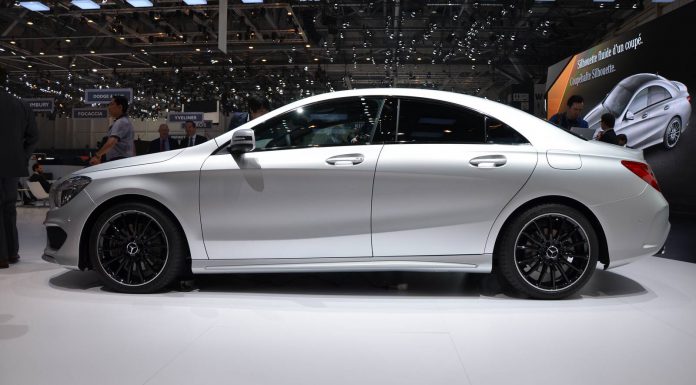 One of the hottest new releases at the Geneva Motor Show 2013 is the Mercedes-Benz CLA-Class Edition 1. The hype that the miniture coupe sedan has developed is unbelievable. The Mercedes-Benz CLA-Class Edition 1 at Geneva previews the entire range of options available from launch. We sent a photographer to check it out.
Any customers purchasing the car in its first year of sales will have the option of the Edition 1 which features a unique paintjob, upgraded upholstery and some recycled AMG components.
The CLA-Class Edition 1 can be purchased in either mountain gray, cosmos black, night black, cirrus white or design polar silver magno paint schemes and comes fitted with a selection of extra components from AMG. These includes a new front splitter, new side skirts, a new rear diffuser and even exclusive black wheels from none other than AMG itself.

The Edition 1 package is exclusive to European customers, and can be optioned on any CLA-Class versions, including the CLA 180 and CLA 250. For more details on the Mercedes-Benz CLA-Class Edition 1, visit our earlier article.