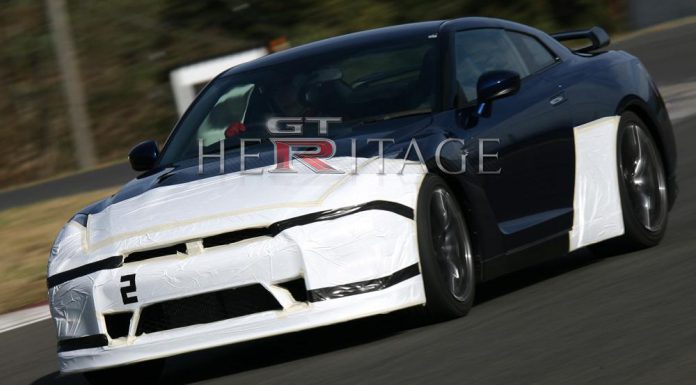 New spyshots have emerged from GTR Heritage of the 2015 Nismo GT-R, this comes after we told you of how Nissan's CEO Carlos Ghosn officially opened the brand new headquarters for Nismo while also announcing that the Nismo brand is set to feature even more prominently in Nissan's overall product line with at least one tuned Nismo model expected to be released ever year, the almighty Nissan GT-R.
NISMO has already had success with creating GT-Rs for the race track and this expertise will soon go to the road cars, thanks to their new global headquarters near Yokohama that will enhance more consolidation. This is what Nissan President and Chief Executive Officer Carlos Ghosn had to say:
It would be unthinkable for us to develop a range of NISMO road cars without including the GT-R, the standard road car is a global supercar and the GT-R's performance on track reflects the passion and talents of the NISMO team. The GT-R NISMO will be special and I can't wait to drive it.