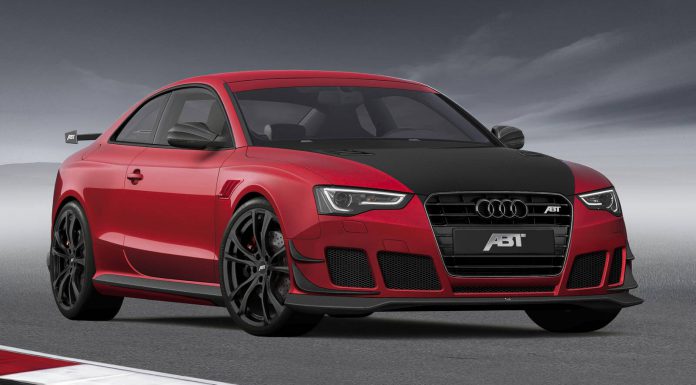 ABT have pulled the curtains off their remaining Geneva Motor Show 2013 lineup. Their display this year will include the ABT R8 GTR we displayed last week, it will also include the ABT AS6-R, a new ABT Golf VII and the ABT RS5-R you see in the photos above!
The ABT RS5-R has been developed with weight optimisation in mind. While full details of the conversion haven't yet been released, we can tell you that ABT have fitted a new front bumper, front flicks, ABT side vents, side skirts, a new front bonnet with air vents, a rear spoiler and a new set of rear view mirrors.
According to the press release, the ABT RS5-R now has the speed restrictor removed for a top speed in excess of 300 km/h. ABT have also added a new exhaust system for a stronger V8 sound.
We will of course be bringing you full details when we get to the Geneva Motor Show next week along with a gallery of photos, live from the show floor!