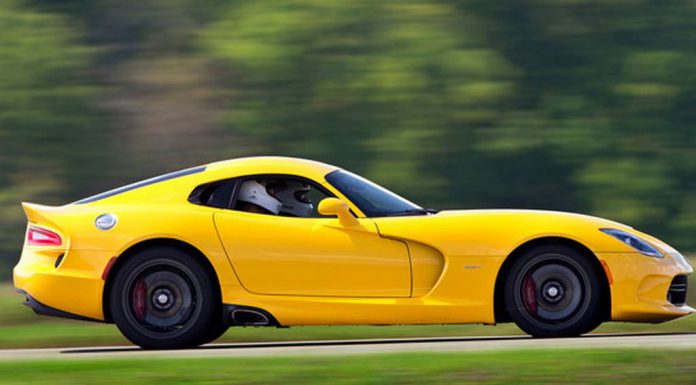 Just prior to recent speculation suggesting that an SRT Viper ACR could hit dealers as soon as 2014, the newly independent American performance brand recently released details on the new Track Pack being offered specifically for the 2013 SRT Viper.
The Track Pack can be optioned on both the standard Viper and top-of-the-range Viper GTS models, and comes equipped with refined brake cooling ductwork throughout the car to not only promote maximum cooling but to also increase downforce.
Such brake cooling changes for the Track Pack are necessary, as the kit includes brand new brake rotors which draw in from the centre and feature exotic curved vanes which pump air outward and more effectively cool the rotors.
The Track Pack brake upgrade has been specifically developed with the track in mind and consequently, no noticeably differences can be felt below 100mph. With that being said however, the fact that the new Track Pack brake rotors weigh 8 pounds less each, means the 2013 SRT Viper Track Pack becomes 32 pounds lighter than the standard car, a weight saving which can be felt at all speeds.
Add to that the brand new lightweight wheels and tires, and Track Pack owners save an impressive 62 pounds over the standard SRT Viper.
Pricing details for the Track Pack have yet to be released.