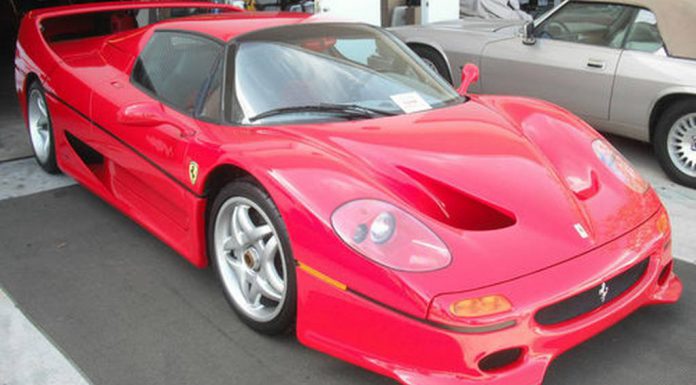 If you cast your mind back to early last year, you may recall that a Ferrari F50 wrecked by an inexperienced FBI agent was listed on eBay with an auction price of just $65,000, after the officer crashed the car some three years earlier.
It was initially claimed that the extremely-rare Italian exotic had suffered $750,000 worth of damage yet the FBI agent responsible for the damage was granted immunity and didn't have to cough up a single penny.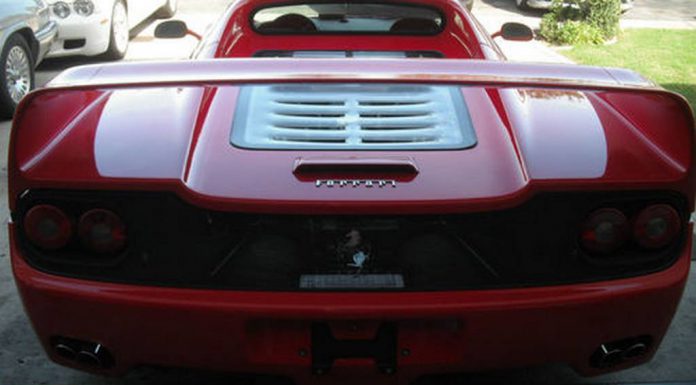 Well fast forward to February 2013, and that exact same car has recently been listed on eBay for a second time this time wearing a much more appropriate $715,000 Buy It Now price tag, with bids starting at a cool $500,000.
Despite the insurer claiming that the car suffered $750,000 worth of damage, the seller claims that the repair bill only cost around $80,000 as no internal damage was caused during the careless 30mph crash.
Prior to repairing the car, the seller purchased the vehicle from the insurance company with a "theft recovery" salvage title before the car was restored by an authorised Ferrari dealership and brought back to its former glory.
Due to the interesting history of this car, it's likely that interest could be down from what you'd generally expect from a Ferrari F50 sale, but if the current seller did purchase the car for $65,000 and spent just $80,000 repairing it, then they're in line for a very handy profit!