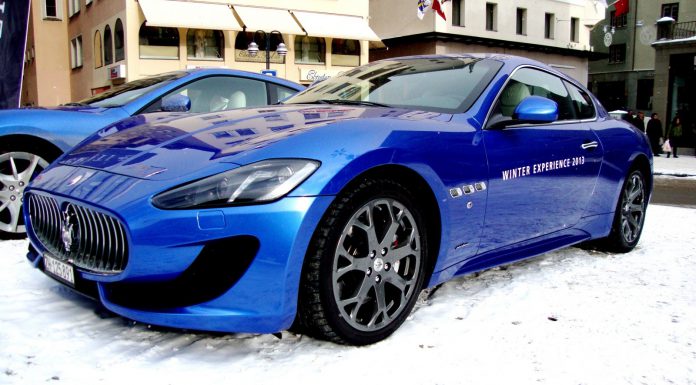 The Maserati Winter Experience happened recently and during their tour they stopped at the famous ski resort of St Moritz in Switzerland. Photographer David Kaiser got a chance to snap a few shots of the Maserati's that were on display. These included the all new Maserati Quattroporte Q4 and the Maserati GranTurismo.
The Maserati Winter Experience takes place in three stages, the first stage being in St Moritz from February 22-24, second stage at Kitzbuhel from February 28 to March 2 and lastly Megeve from March 7-10.
Each stage consists of three key parts during the weekend. The test drive will take place every day from Friday to Sunday starting from the new exhibition called Maserati Luxury Point in the center of the selected location, Piazza Petigax in Courmayeur.
The new Maserati Quattroporte Q4 will be presented to the public for the first time during this event. Q4 stands for Quattroporte 4WD, and only the V6 variants feature this system. These variants feature a 3.0 V6 TwinTurbo producing 410 bhp and 550 Nm of torque between 1.500 and 5.000 rpms. The Q4 will go from 0-100 in 5.1 seconds and has a top speed of 285 km/h.