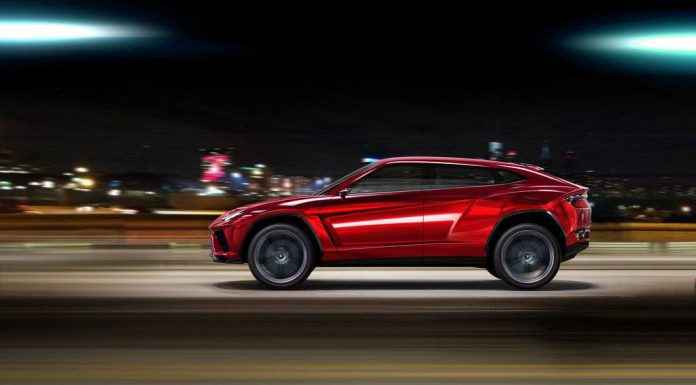 Even though it's yet to be confirmed for production, new reports have surfaced suggesting that the Lamborghini Urus could feature a plug-in hybrid powertrain if website Ansa is to be believed.
Even when the Lamborghini Urus was first revealed last year, it was anyone's guess as to what engine it'd be powered by, and due to the simple fact that Lamborghini developed it as a styling concept, not much though was put into that side of the Urus.
However, with speculation suggesting that Lamborghini is edging closer to giving the Lamborghini Urus the green light for production, a hybrid powerplant would make sense if Lamborghini wants to cut down on its carbon dioxide emissions and one which could help the Italian company's target of reaching at least the 600hp mark for the road-going Lamborghini Urus.
Company President, Stephan Winkelmann stated if the decision to make the Urus is made "our third model could be the first Lamborghini-powered plug-in hybrid".