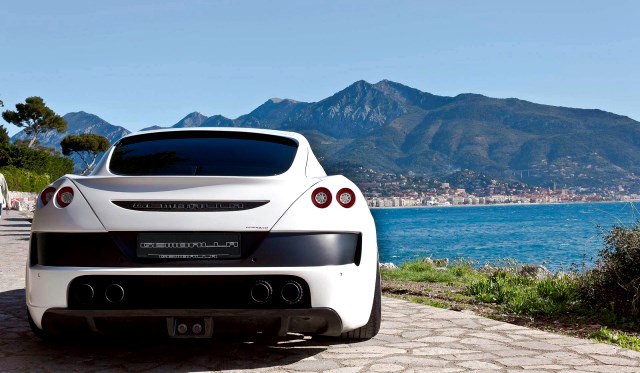 Porsche tuner and specialist Gemballa held a photoshoot involving a wide variety of cars lined up at the Monte Carlo harbor in Monaco.
There's nothing new about the cars. We've highlight Gemballa's awesome range of products before. Starting with the Gemballa 12C GT, a car with a unique aero kit constructed from carbon-fiber components consisting of a new front bumper, spoiler, side skirts and rear apron. Its numbers stand at 671hp with 660Nm of torque and a 0-100 km/h time of 3.1 seconds. Top speed is 334km/h.
The second car in the photoshoot is a Gemballa GT Porsche 911 Cabrio, it features a body kit, wheel package and exhaust system, available for the 911 Coupe and Convertible. The body kit from the specialist in Leonberg features new front bumpers, rear bumpers and side skirts.
The third car in the photoshoot is the Gemballa Mistrale based on Porsche 970 Panamera which features a carbon fiber body kit that replaces every single part of the standard body work leaving the roof and the rear trunk untouched. The Gemballa-style exhaust tips and signature side panels are easily noticeable. Power upgrade goes up to 700hp and 1000Nm of torque.
The last car is the Gemballa GT Aero 2 based on the Porsche 958 Cayenne with a front spoiler, side skirts and rear spoiler all fit the factory mountings. The GT Aero 2 kit adds wheel arch extensions and connecting side sills for a more aggressive look.