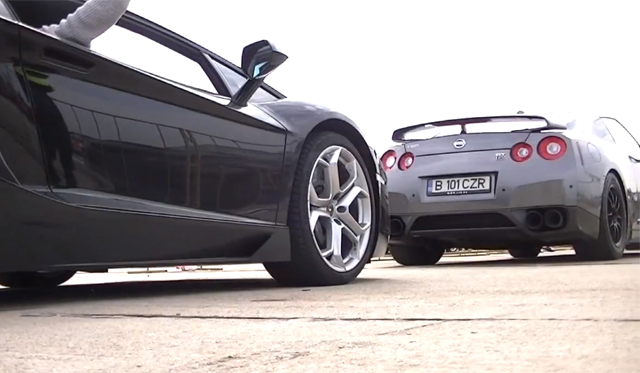 In standard spec, the Nissan GT-R is already one of the fastest accelerating production cars in the world. The Nissan GT-R pumps out 545hp and can sprint to 100km/h in well under 3 seconds, while the 700hp Lamborghini Aventador can reach the mark in just 2.9 seconds.
In order to make the contest perfectly even for the following race, this Nissan GT-R has been uprated to now pump out a Lamborghini Aventador-equalling 700hp from its twin-turbocharged V6 engine.
As a result, both cars produce exactly the same amount of horsepower, feature fast shifting semi-automatic transmissions and complex all-wheel drive systems and all of this combines to make for a remarkably intense drag race!