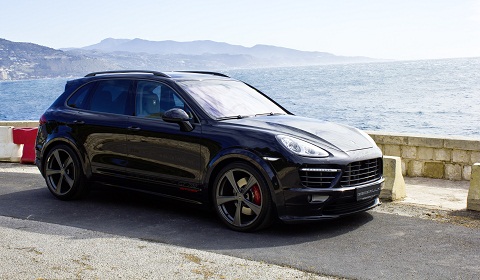 Gemballa today released their GT Aero 2 bodykit for the Porsche Cayenne. Its an an extension of the GT Aero 1 kit, released earlier on this year and it adds aerodynamic enhancements to take the Cayenne to the next level.
The Gemballa Porsche Cayenne GT Aero 2 includes all the components of its 'little brother', the front spoiler, side skirts and rear spoiler all fit the factory mountings. The GT Aero 2 kit adds wheel arch extensions and connecting side sills for a more aggressive look. All parts are made in Germany from the highest quality carbon fibre to fit the original mountings.
Gemballa have fitted this Cayenne with a set of 22 inch forged wheels which are the same weight as the standard 20 inch factory wheels.