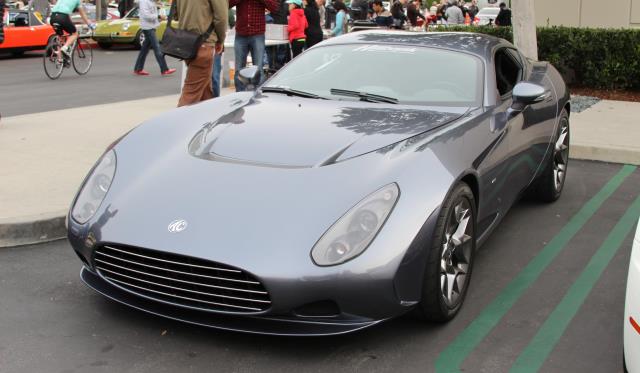 Cars and Coffee Irvine is a weekly Saturday morning gathering in Irvine, California where hundreds of car owners congregate to have coffee and showcase their performance cars.
This recent event saw the attendance of the rare AC Cars 378 GT Zagato a sports car designed by the Italian design company Zagato and built in South Africa by Hi-Tech Automotive. Also called the Perena Z-One at one time, the car was unveiled at the 2012 Geneva Motor Show with sales expected to start this year.
It's powered by a GM sourced 6.2 liter V8 engine from the Chevrolet Camaro developing 437bhp with a naught to 60mph time estimated below 4 seconds and a top speed of 185mph.