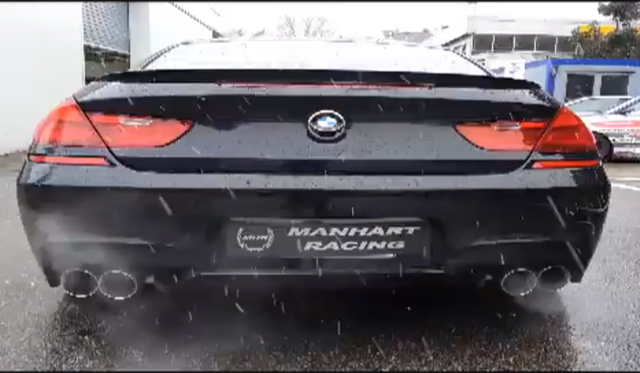 Manhart Racing is well-known as being a premium BMW M tuner and the company recently finished fitting their axleback exhaust system to the following black 2013 BMW M6.
In stock form, the F12 M6 is already quite a loud supercar, but the inclusion of a completely new exhaust system lifts the car to an entirely new level and helps to ensure that the exhaust note truly matches the performance capabilities of this German beast.
The following video highlights what the car sounds like stationary indoors and outdoors and concludes with a small driving scene of the M6.