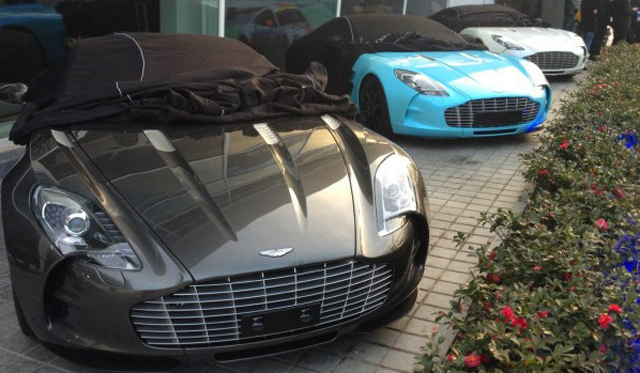 Want to ride shotgun in an Aston Martin One-77 around Bathurst? Of the 77 Aston Martin One-77's produced, only one unit managed to find its way to Australia and the very generous owner of the car has recently listed a passenger ride in the rare supercar up on eBay, which will take place on the 9th of February around Bathurst, Australia's most famous circuit, as well as one of the world's most well-known racetracks in order to officially open the Bathurst 12 Hours Event this coming Sunday.
All proceeds raised will go straight to Boys Town and Kids Helpline, two well-appreciated Australian charities which play a crucial role in assisting young people. In addition to the passenger ride itself, the highest bidder will attain a ticket to the Bathurst 12 Hour Event as well as one corporate hospitality package to be enjoyed during race day.
Additionally, in the event of wet weather or any other circumstance preventing the parade lap from occurring, the highest bidder will be flown from their nearest capital city to Brisbane, before being taken out for their very own 30-minute ride in the 700hp British supercar.
The auction ends on the 6th of February, with bidding expected to hit over $2000AUD soon. So, if you want to ride shotgun in an Aston Martin One-77 around Bathurst, you know where to look!
[Via eBay]