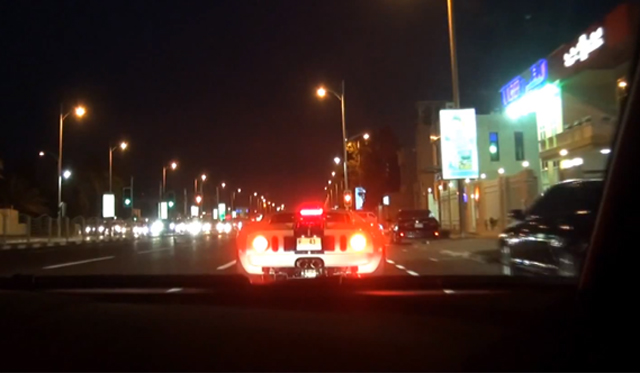 While cruising the dark streets of Dubai recently, 4Wheels of Lux stumbled upon a tuned GT and before an official rolling drag race could be organised, the extremely loud Ford GT swiftly sped away from the two in a Lamborghini Gallardo LP570-4 Super Trofeo Stradale.
The Super Trofeo Stradale is an impressive and loud car in its own right, but when white and blue Ford GT screams away from it, the Gallardo's V10 exhaust note can't even be heard over that of the tuned Ford GT.
Even though it's unclear what aftermarket company produced this exhaust fitted to this GT, it certainly makes for a video well worth watching!