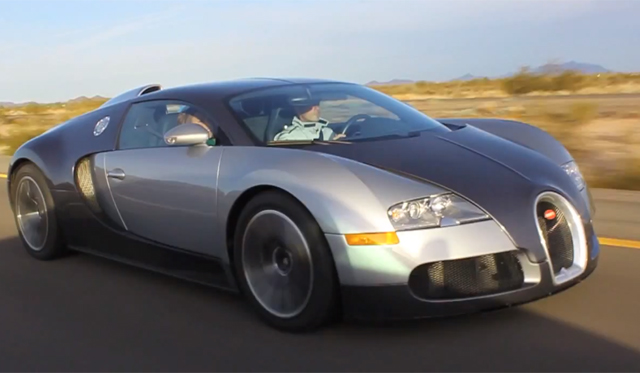 Thanks to the magic of Top Gear, we all know that Bugatti set the record for the world's fastest production car in its incredible Veyron at VW's exclusive Ehra-Lessien test track which features one of the longest stretches of straight road in the world.
However, one brave Veyron owner recently organised to have a deserted road in the middle of the U.S. closed and swiftly set about coming close to reach the car's 253mpg top speed. While on the arrow straight stretch of public road, this Veyron managed to reach a maximum velocity of 233mph, which is extremely impressive when you consider the car had more to give and was already travelling 16mph faster than the claimed top speed of the Lamborghini Aventador.
Barrett Mitchell on YouTube was on hand to capture the feat and managed to attain some great driving footage of the 1,001hp, 8.0-liter W16 monster!