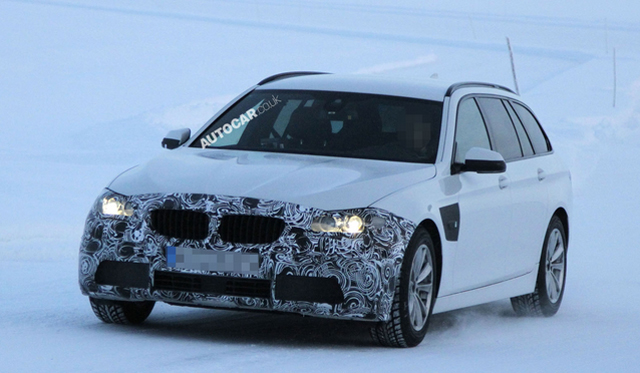 In order to compete with the facelifted and updated 2014 Mercedes-Benz E-Class, BMW is currently developing a and finalising the mid-generation facelift for the BMW 5-series, with the car recently being spied undergoing extreme winter testing.
The team at Autocar managed to capture the following spyshots, ahead of the car's expected debut at this year's Frankfurt Motor Show in September. When the car is launched, it's possible, albeit unlikely, that BMW will also introduced a facelifted version of the current F10 M5 in the coming years, but the new M5 has only been on the market for just over 1 year, so any possible facelift could be a bit premature.
Nevertheless, the updated 5-series wagon and coupe are both set to incorporate revised bumpers, headlights and taillights. Add to that list a new front grille, and you essentially have all the exterior changes to the car.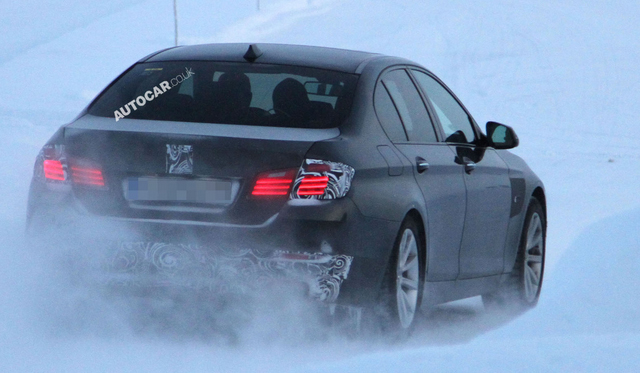 Fortunately, the new car won't just undergo slight styling changes, as the twin-scroll turbocharged 3.0-liter V6 engine fitted to the 535i will gain an additional 14hp over the standard car, while the 540i will now pump out 316 ponies.
Similarly, the twin-turbo 4.4-liter V8 engine found in the 550i is set to gain 43hp, lifting total power to an impressive 444hp.