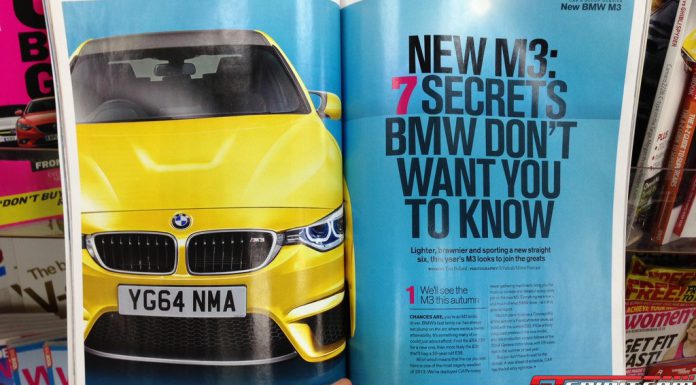 In the latest issue of car magazine, the editors are claiming to have received official images of the upcoming 2014 BMW M3 well before its expected official launch at the 2013 Geneva Motor Show where it will be previewed as a slightly disguised prototype version of the production car.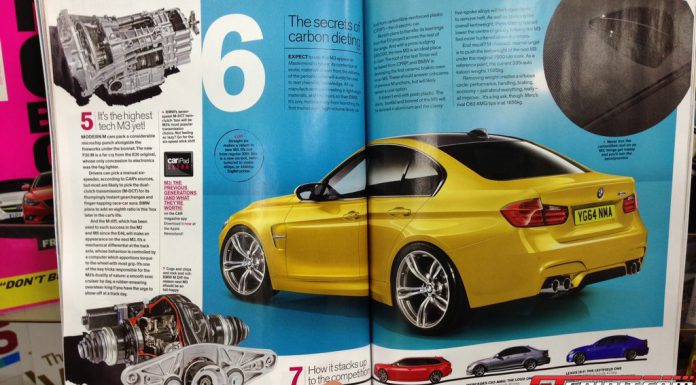 From the following images, the car pictured doesn't appear to be a rendering based purely on the details and reflections that can be seen on it, and even though it's currently unclear how car magazine managed to attain the photos, they definitely appear very real to us!
Finished in a bright shade of yellow and completed with four doors, this is the sedan variant of the upcoming M3 while a coupe version is also expected to be released alongside the sedan dubbed the M4.