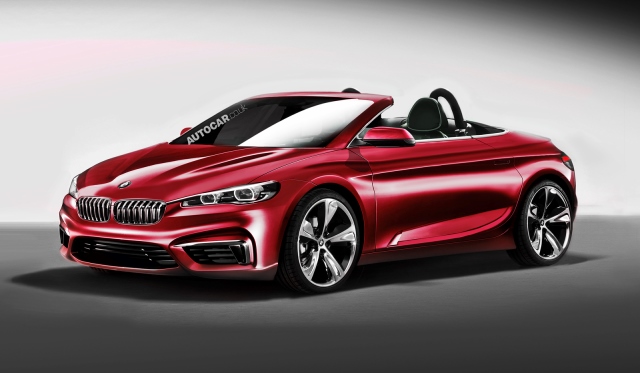 The BMW Z2 roadster could be released by 2015 reports from Autocar say. The roadster is expected to differ from any other roadsters from BMW considering it will utilize the firm's new platform- UKL1 and sold under the M-Performance line. This means that the Z2 would cost as little as £15,000 according to economies of scale.
With that said, its new competitors are likely to be the fourth generation Mazda MX-5 and the Mini Coupe roadster expected in 2017. Details on its powertrain include the aluminum-block 2.0 liter turbocharged engine developing 300bhp and an all-wheel drive system. Its dimensions are expected to play around 4,000mm in length, 1,700mm in width and about 1,250mm in height and a consequent simple fabric hood.
Speaking on the Z2, an official said;
We are considering a car in the spirit of the original Z3, It is of similar size to the E36/7 (the codename for the Z3 produced between 1996 and 2002) but is planned to use the front-wheel drive platform to keep costs down and achieve a margin level that ensures it is sustainable at comparatively low production volumes.