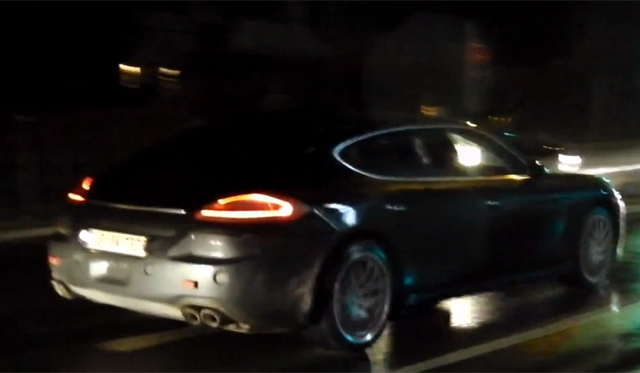 The 2013 Porsche Panamera, or the 971-series, was recently spied undergoing some intense night testing in a district of Stuttgart, Germany.
DrGumoLunatic was able to capture the following footage of the facelifted Panamera with the car's revised front headlights more closely resembling those of the 911 while slightly revised taillights are also shown clearly.
Additionally, we get to hear to upcoming Panamera for the very first time as the Porsche test driver pulls away from a gas station aggressively despite seemingly knowing that the car's every move was being captured on film!
The updated Porsche Panamera is expected to launch by April this year, meaning a debut at the 2013 Geneva Motor Show could be on the cards.