Not long after Ferrari launched the official Corse Clienti program, all 31 Ferrari 599XX's sold swiftly despite the fact that they cost well over $1.5 million new and the point that no owner can ever take their car home as Ferrari only allows owners to drive them at specifically organised track days.
Nevertheless, the program has proven to be an extremely successful venture for the iconic Italian supercar manufacturer and for any prospecting customers who initially missed out on acquiring a 599XX new from the factory, a second-hand model has appeared on Jameslist for sale in Manchester, United Kingdom.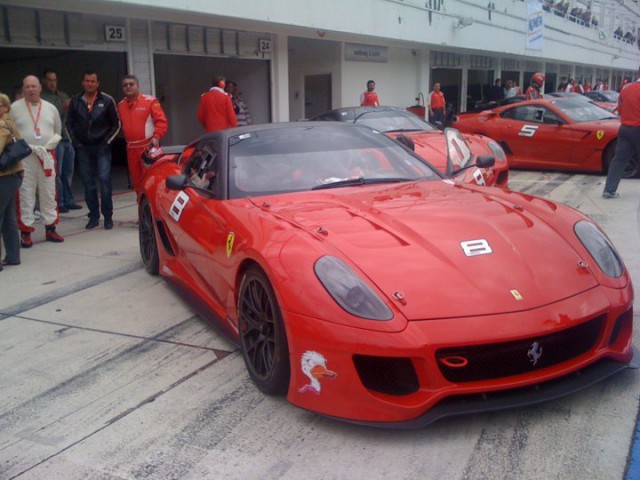 The car is a 2010 build, finished in red, left-hand drive and has covered 7,000km all of which has been done on rack which is quite an impressive feat of track-day only driving.
The 599XX produces 780hp at 9,000rpm from its specifically tuned 6.0 liter V12 engine which is mated to a semi-automatic paddle-shift transmission which can change gears in just 60ms. Consequently, the car managed to lap the Nordschliefe in just 6 minutes 58 seconds, which was later beaten by the all-conquering Pagani Zonda R.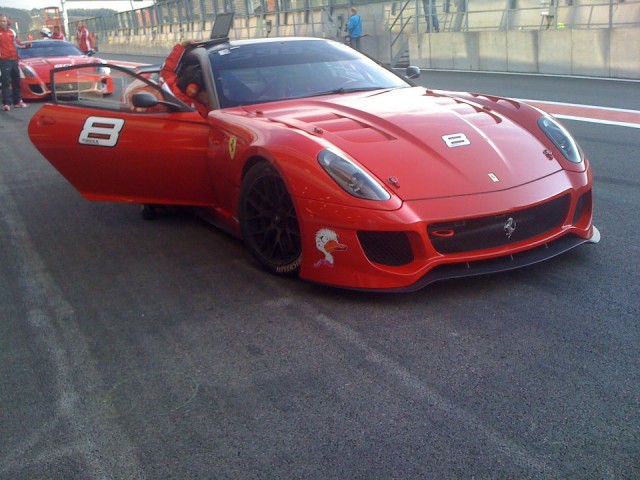 This particular unit was the 8th example ever produced and can be ordered with the EVO track-package which increase power while also adding additional aerodynamic components.
Our good friend Shmee150 was actually given a passenger ride in this exact car in early 2012, so be sure to watch the video of the car in action.
The price? Well, it's currently going for 1,250,000 euros, so it's not cheap!