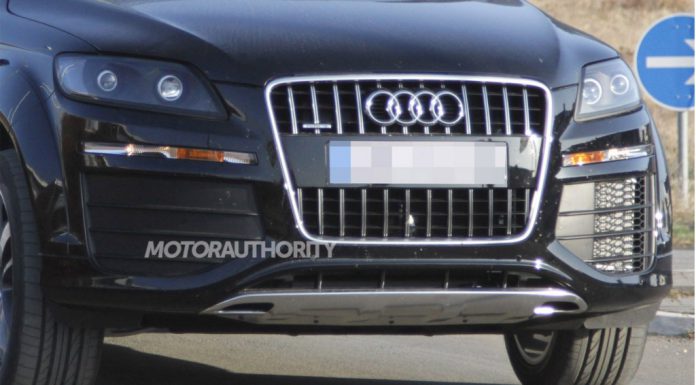 Audi has been developing a new-generation Q7 SUV for many months now and with the car pinned for a public debut late this year, before hitting showrooms in early 2014, new reports have surfaced suggesting that the new Q7 could feature a lightweight construction helping to strip some 770 pounds from the current model's 5,000 pound curb weight thanks to the liberal use of carbon fiber and aluminium.
The German company has been inspired to look at a lighter and more-expensive composite construction with the latest Range Rover being constructed significantly from lightweight aluminium. Reports first claimed that Audi was looking into creating a new alloy mixture of aluminium and steel for the upcoming 2014 or 2015 Q7, but according to CAR, carbon fiber may have just been given the go-ahead for further development and eventually production.
Audi's Research and Development chief Wolfgang Durheimer released the news and went on to state, "It's hard to believe, but it's true: we can weld aluminium onto steel, we are able to glue carbon fiber onto aluminium, and we are able to use steel together with carbon fiber".