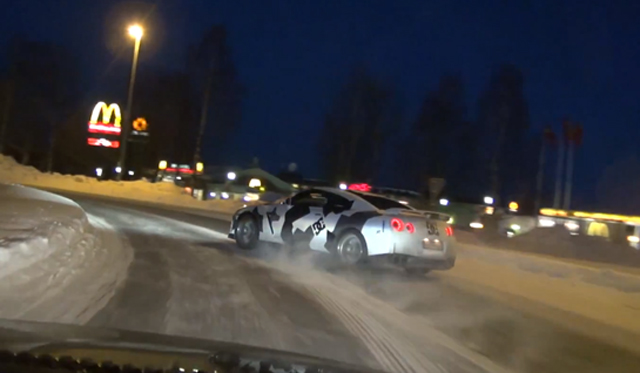 The all-wheel drive system of the Nissan GT-R is so powerful and effective that it was recently able to claw this example out from what was essentially a snow covered coffin in Sweden.
However, the following clips show that while the all-wheel drive system may be effective, it's not strong enough to prevent all oversteer, especially in snowy and slippery conditions.
Shot by m5boarddotcom on YouTube, the videographers were fortunate enough to capture a Nissan GT-R owned by Team Ice Ricers drifting and sliding around two roundabouts while on the way to a local drifttrack.