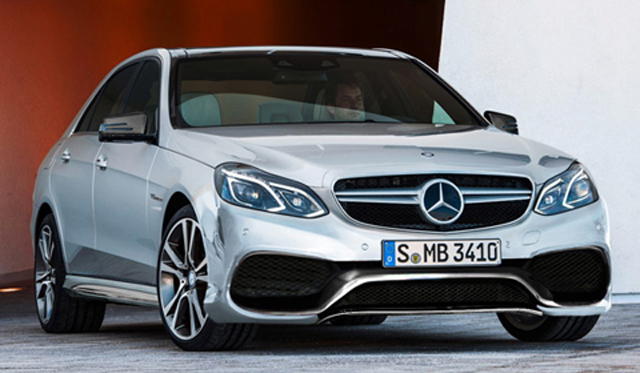 The new 2014 Mercedes-Benz E-Class sedan was only released last month and a new rendering has already appeared depicting what could by the E63 AMG whenever it's officially released.
The most obvious difference between the upcoming E63 AMG and the outgoing model will be its drastically redesigned exterior which is much curvier and less menacing than the sharp, square fenders and headlights featured on the outgoing E63 AMG.
Nevertheless, Khalil Bouguerra has done a commendable job with the following speculative rendering being largely based around a single spy shot captured late last year seemingly displaying the upcoming E63 AMG sedan.
Unsurprisingly, the new car will feature a more aggressively designed front bumper, with new side skirts, front splitter and inevitably new exhaust tips, rear diffuser and rear bumper.
Under the hood, Mercedes' 4MATIC all-wheel drive system will be available in the car as well as a new bi-turbocharged V8 powered engine.