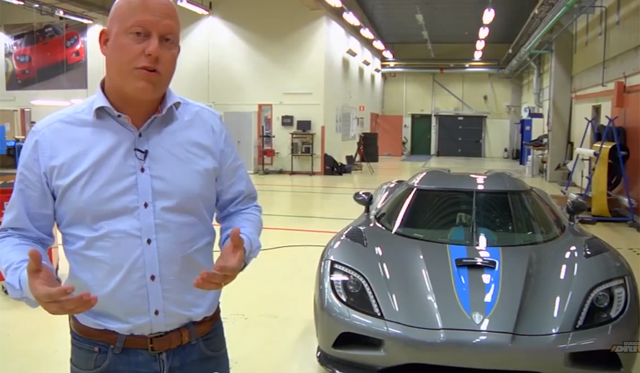 The DRIVE channel on YouTube has only just celebrated its first anniversary and has already managed to deliver some of the greatest automotive reviews currently available on the net thanks to the production crew and channel's panel of automotive experts including Matt Farah, Chris Harris, Leo Parente and Mike Spinelli among others.
Additionally, after offering its audience an inside look into Koenigsegg's Swedish factory in mid-2012, DRIVE has officially announced that it'll be premiering a new nine-part web series dubbed 'Inside Koenigsegg' with none other than company founder Christian Von Koenigsegg narrating the series and taking audiences behind the scenes at one of the world's most exclusive supercar manufacturers.
The new series is set to debut on January 8th, and will take an in-depth look into the development of technology behind the Koenigsegg Agera R and how the car is not just about fun and pushing the limits of what's possible, but also how it serves as a building block to test and develop new technologies which will eventually trickle down into regular production cars.
Although the new series will inevitably help out Koenigsegg financially by possibly attracting new customers, it should also give us a great insight into what it takes to create what Von Koenigsegg is "the best [car] in the world".
Stay tuned to GTspirit to see all the videos!