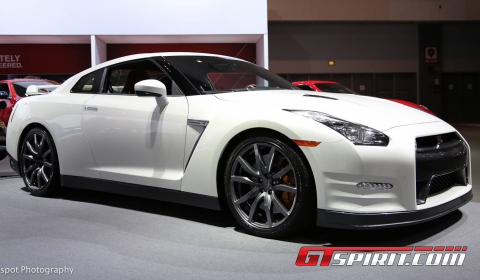 Nissan has shown its brand new version of the Nissan GT-R at the 2012 Los Angeles Auto Show today. The Japanese sportscar is now available in model year 2013 for UK/Europe/Japan and 2014 for US. The 2013/2014 Nissan GT-R got a small number of upgrades.
The new version offers greater mid-range response from the engine, improved acceleration at higher revs, a lowered center of gravity, and greater stability at higher speeds. Nissan says the changes have been employed following lessons learned from the firm's outing at the Nürburgring 24-hour race. The result is a zero to 100km/h time of 2.7 seconds – a tenth faster than the current model and a new Nurburgring lap time of 7mins 18secs (down from 7 mins 21secs).
For more information on the new 2013/2014 Nissan GT-R check our official release story!
[Photos by Effspot Photography]