Initial details of G-Power's latest offering for the brand new BMW F12M M6 have finally been revealed on the company's Facebook page! The 2013 BMW F12M M6 gets a range of upgrades, all aimed at making the German super-coupe faster and more dynamic!
The G-Power Bi-Tronik III power kit increases the 2013 BMW M6 output to 640hp. This is a simple ECU tune ahead of the Supercharger kit that G-Power will undoubtedly release at some point in the future. G-Power also fit their coilover suspension RS system along with a set of Silverstone RS wheels measuring 21 inches.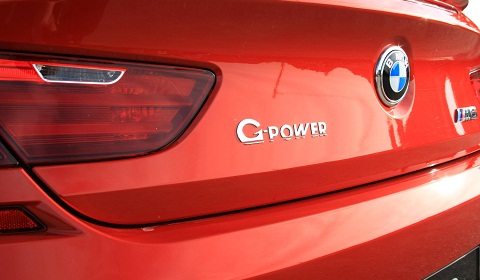 Optional componants include a carbon braking system for the front axle and a G-Power titanium exhaust system with four-trim titanium/carbon tail pipes. For now, this is all the information that we have, be sure to check back for the a full gallery when G-Power decide to release it!