You are looking at renders of the world's largest sailing trimaran. It is called the CXL Trimaran Concept and it features a garage for your personal McLaren MP4-12C.
The 158-foot-long trimaran superyacht was designed by manufacturer UltraLuxum. It features retractable outer hulls designed by McLaren Applied Technologies.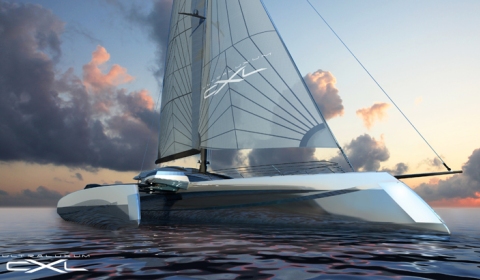 When fully extended, the outer hulls stretch the yacht's beam (width) to 75 feet, providing increased lateral stability. Greater than you'd see in a monohull craft of similar proportions.
If the retractable hulls are collapsed the boat's beam to 36 feet, which apparently is a bit more manageable in harbours.
You can check more pictures right here!
[Via Jalopnik]