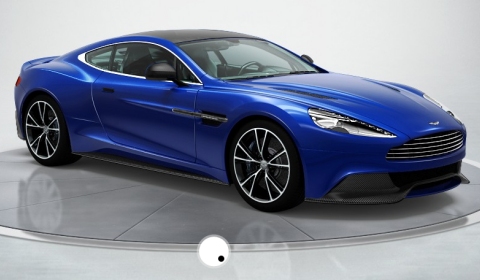 British luxury car maker Aston Martin has released the online configurator for the Aston Martin AM 310 Vanquish. The successor of the Aston Martin DBS can be personally configured and shared with your friends on Facebook and Twitter right here.
The newly two-door coupe is available in a 2+0 or optional 2+2 seating configuration. The AM 310 Vanquish is powered by an all-alloy front-mid mounted 5,935cc V12 engine, which produces 573hp at 6,750rpm and a maximum torque of 620Nm at 5,500rpm. The zero to 100km/h sprint is done in 4.1 seconds and the top speed is 295km/h, which is slightly slower than the DBS.
If you would like to know more about the new Aston Martin AM 310 Vanquish then please check this post!