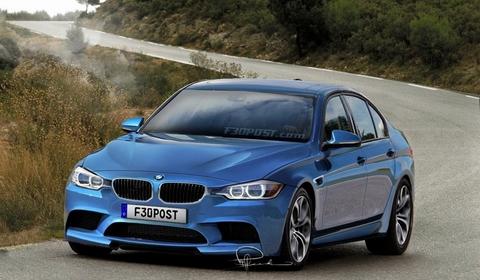 New information concerning the powerplant of the BMW F80 M3 suggests that the M Power coupe and sedan will use a newly developed 3.2 liter inline-six engine producing up to 450hp or 480hp with a new performance package. The sources at BimmerToday also revealed a top speed of 300km/h if the customer opts for the performance package.
The M3 engine story has had many chapters on our front page. Initial reports suggested a V6 powerplant as the choice for the the M sports car. BimmerToday's sources confirm that the V6 engine prototypes were indeed built and tested under the codename "Apollo", but another engine choice has been made by the development team in Garching.
Next to the engine news, we can reveal to you that the 2014 BMW M3 will probably use electric power steering. Like the new Porsche 911 (991), the new upcoming BMW F80 M3 will use the system developed by ZF. For both the 911 and the M3, the hardware is similar, but the steering tuning and algorithms will be manufacturer specific, according to Bimmerfile.
The 2014 BMW M3 will make its debut in September 2013 at the IAA Frankfurt Auto Show.