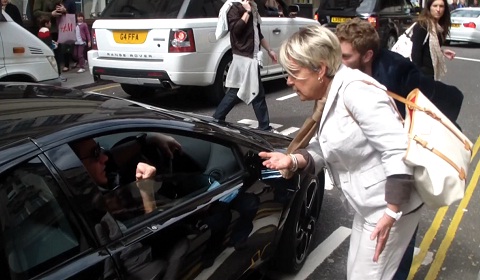 It appears that some people don't appreciate the sound of a naturally aspirated V12 engine. Take for instance the man in this video. He really isn't happy when the owner of this Lamborghini Murcielago LP640 revs his car a little for the Supercarsoflondon.
Just to clarify, the car features a few aftermarket SV parts, including the decals. It is however, just an LP640 with LP670-4 SV parts. Enjoy this little slice of comedy!
Thanks to Paul for the tip.