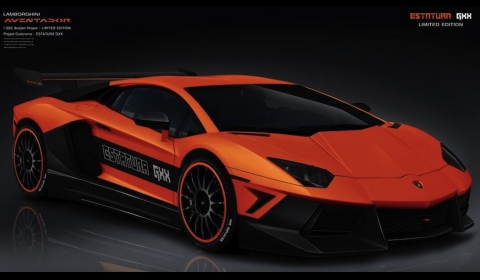 GSC or German Special Customs is a new member in the tuning world. After their release of two packages for the Mercedes-Benz CLS 63 AMG and the Porsche Panamera Turbo, their latest offering features a modification kit for the new Lamborghini Aventador LP700-4.
Known as the Estatura GXX, the reworked Italian bull features a carbon-titanium body kit with modified front and rear bumpers, new side skirts, a titanium exhaust system, lightweight alloy wheels and an adjustable rear spoiler.
On the inside, the Germans fitted new gauges onto the dashboard and changed the color trim of the leather.
At the moment, the Estatura GXX is just a rendering and there is no word on the availability or pricing of the package.