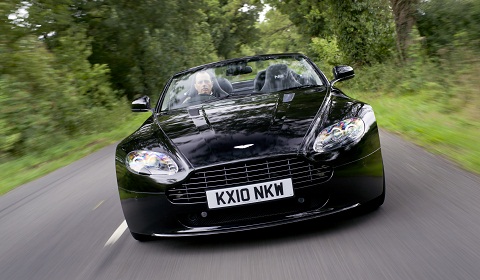 Following our earlier exclusive story on the Aston Martin V12 Vantage Roadster in December, we can now confirm to you that the roofless version of the V12 Vantage is available at the beginning of next year.
Our friend and colleague Tim aka Shmee150 has stated on his blog that a hunderd pieces of the V12 Roadster will be build.
The sports car will be fitted with a manual gearbox and 510hp V12 currently found in the V12 Vantage Coupe. The first deliveries can be expected in early 2013. The price tag is not yet available.
Stay tuned for more soon!