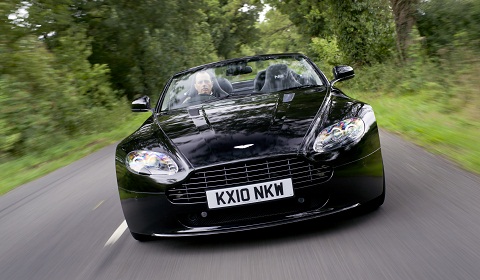 Aston Martin CEO Dr. Ulrich Bez has confirmed to one of our representatives that the Aston Martin V12 Vantage Roadster will be introduced in 2012. This is good news for all Aston Martin fans who have been awaiting the arrival of the V12 Vantage Roadster ever since the first rumours and spyshots back in 2009.
Based on the successful V8 Vantage Roadster and V12 Vantage Coupe, the V12 Vantage Roadster features a 6.0 liter V12 engine producing 510bhp and 570Nm of torque with a top speed of 305km/h and 0-100km/h sprint of 4.2 seconds.
The official introduction of the Aston Martin V12 Vantage Roadster might be as soon as the 2012 Geneva Motor Show in March. Dr. Ulrich Bez also mentioned a 600hp Aston Martin DBS replacement to follow in due course.