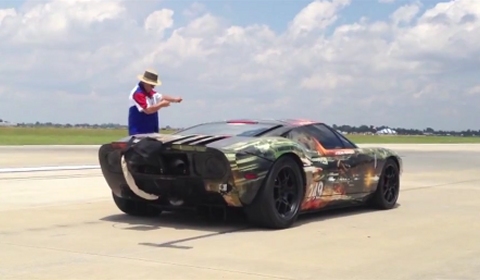 Check Sean Kennedy running 212.9mph in a standing half mile setting a new world record at the Houston Half Mile Shootout last week. Sean is driving Hennessey's tuned twin-turbocharged Ford GT owned by Mark Heidaker.
The same car set a wold record in March when it reached 257.7mph on the full standing mile. You can check out the videos of this run right here.
We want to congratulate the whole team at Hennessey Performance achieving another world record.