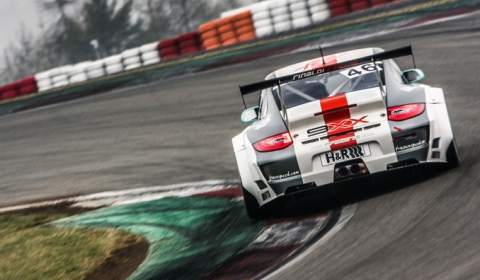 The second day of Gran Turismo Nurburgring 2012 featured a day at the Formula 1 track. The large group of cars and their owners were given the chance to lap the Nurburgring GP-Strecke.
The series of photos made by Dennis Noten shows the record-winning Koenigsegg Agera R, a Dodge Viper ACR, and numerous other sports cars lapping the Formula 1 track.
Do not forget to check Dennis' coverage of the first day.