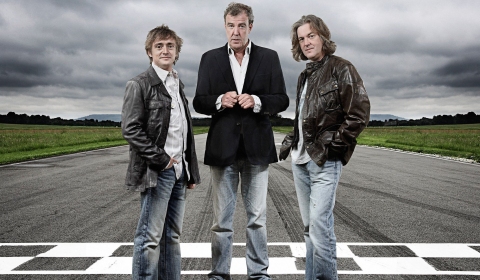 Top Gear Season 18 Episode 3 airs tonight, Sunday 12th of February 2012, at 8PM on BBC2 and BBC HD. This is just a small reminder of what you can expect in this third episode of Season 18. In this Top Gear Season 18 Episode 3 Jeremy Clarkson and Richard Hammond are visiting the set of the new Sweeney movie. At the set they 'help' film a car chase scene for the movie. Clarkson is in charge of the stunt driving while Hammond instructs lead actors Ray Winstone and Plan B. Its also Hammond who is in charge of the explosion at the end of the chase.
James May casts tests the new Vauxhall Corsa VXR Nurburgring Edition at the Top Gear test track and gives his verdict on the brand new Fiat Panda. Hollywood actor Ryan Reynolds is the Star in a Reasonably Priced Car.
Chat about this Episode 3 of Season 18 of Top Gear in the comments below! And check back after the episode for the full episode videos and download.