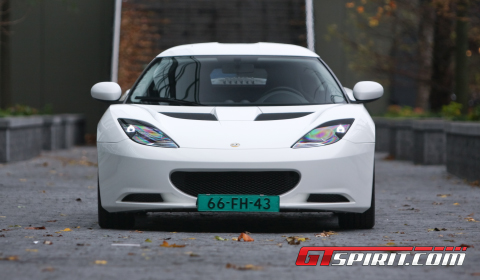 If rumours being spread by Bloomsberg are to be believed, potential investors in Malaysia's Proton Holdings Bhd., the company who owns 100 percent of Lotus Group shares, are deeply unhappy at the lack of profit produced by the British company. Proton bought into Lotus in 1996, in the fifteen years that have since passed, Lotus has not turned a profit. To compound this problem, rumours are that Proton will soon be privatised, leading to a renewed focus on profitability.
The ever ambitious Lotus CEO, Dany Bahar insists that by 2014 the company will at least break even. However, investors are not convinced. Potential proton shareholders have been quoted as saying that "Proton and Lotus are not a good fit. They are in different market segments, both in terms of geography and product." Many recommend that Proton offload the company to allow them to focus more on areas of business that could be more lucrative.
Lotus themselves are in a transitional stage. This started with the Evora's release back in 2008 and continued at the Paris Motorshow 2010 with the sensational release of the new Lotus Esprit, Elan, Elise, Elite, Eterne and City Car concepts. Since then we've seen a new Lotus Exige, however, don't expect anything else until 2013, when the new Esprit should launch. Whilst the line-up looks to have a bright future, provided Lotus can deliver, many have questioned some of the appointments made by Lotus in recent times.
One of the most controversial is the appointment of Swizz Beats as vice president of creative design and global marketing who's only noticeable contribution so far has been to wrap an Evora GTS in red chrome. Similarly, the Lotus Advisory Council seems to be a high profile board of automotive experts consisting of McLaren F1 designer Gordon Murray, former GM vice chairman Bob Lutz, retired BMW executive Tom Purves, Burkhard Göschel another retired BMW executive and Frank Tuch the former Lotus CEO. We're yet to see the impact these high profile names will have.