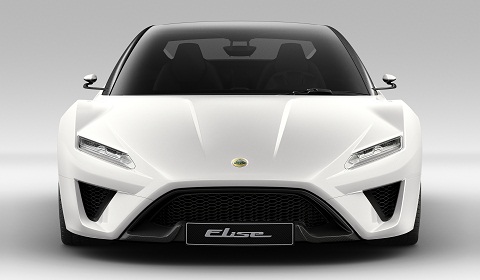 The fourth concept released by Lotus today previews a replacement model for the current Lotus Elise. Another two- seater, mid-engined, rear wheel drive sports car, the Elise will be the entry-level model for the English brand by the time it comes out in 2015.
A 2.0 liter four-cylinder petrol engine with a start/stop option is fitted to this car. It produces 320hp strapped to the Elise's 1,095kg chassis. This is enough for a 0-100km/h (62mph) in just 4.3 seconds and a top speed of 270km/h (168mph).
The Elise will enter production by early 2015 and deliveries will be scheduled for Spring 2015. Cost for the sports car will be circa £ 35,000.
Dany Bahar, Chief Executive Officer of Group Lotus, said:
We worked very hard on getting the Elise 2015 exactly right, it's our entry-level car so it needs to give a proper introduction to the Lotus driving experience.

The Elise you can buy now is still a fantastic car, make no mistake, Lotus remain very proud of it, but this is a natural progression for us moving forward. The Elise 2015 will also be class-leading in terms of performance and efficiency but it will do more than that it will take the Elise model to the forefront of its class across the board.

The design of the Elise 2015 is perfect for the target market, it's young, strong, confident, verging on ruthless, it mirrors the engineering and technology. It's the next generation Elise for a new generation of Lotus drivers.