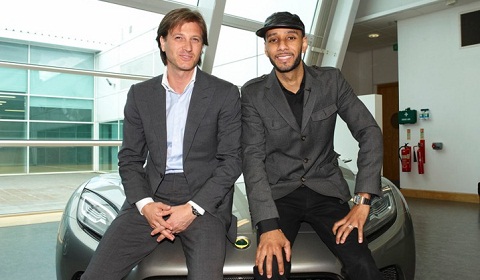 Lotus, ever keen to maximise their brand image, have appointed Swizz Beatz as vice president of creative design and global marketing. The DJ, producer and rapper will be used as a consultant by the UK firm to help open up markets that have remained closed in the past.
The move ranks alongside Land Rover's acquisition of Victoria Beckham's services as one of the strangest corporate decisions we've heard of in the luxury car market.
For those who don't know, Swizz Beatz has produced songs for Chris Brown, T.I., Beyonce and Busta Rhymes amongst others. He's based in New York and married to Alicia Keys.