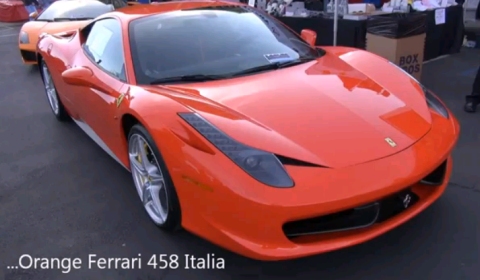 At the 2011 Motor4Toys charity car show, our man from Los Angeles, Drake Mumford, filmed this stunning looking Rosso Dino Ferrari 458 Italia, which he believes is one of the first (if not the first) out there.
According to Drake, the color is a subtle, yet vivid, orange color. However, the camera cannot – like many other cars – capture its color to the fullest extent, but it replicates it pretty well.
Do not forget to check any of the other videos made by Drake at the charity event.